RVSCI CORPORATE BOARD MEMBERS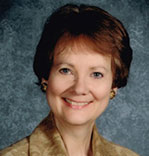 Mary Jo Fassié
 is a former Roanoke City Public School French teacher, 1979-2015, and Chairman of St-Lô Sister Cities, 2004-2015. She has held many leadership positions on the state and local level in Alpha Delta Kappa. Mary Jo has an MA in French Literature from Indiana University. She has traveled widely in Europe, leading 5 Roanoke Sister City delegations to France. In April 2014, Mary Jo was recognized by the French government for promoting the French language and culture and named Knight in the Order of Academic Palms by the French government.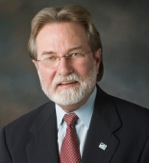 Bill Bestpitch
Vice President
Bill Bestpitch, a member of Roanoke City Council, serves on the Budget, Legislative, and Personnel Committees and is the liaison to the Roanoke Redevelopment & Housing Authority. He received his BSW and MSW from VCU. During his long career as a social worker, he worked for the VA Department for Children, TAP, Blue Ridge Behavioral Health Care, Family Service of Roanoke Valley, Big Brothers Big Sisters of SW Virginia, and Creative Family Solutions. Bill is a community leader and with his wife, Sheri, has volunteered as a host family for RVSCI visitors.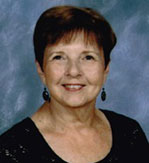 Jean Broyles, RN, is a native of Roanoke and a graduate of Lewis-Gale Hospital's School of Nursing. She has been active in Roanoke Valley Sister Cities since she was a member of RVSC's delegation to Wonju in 2002. She has participated in the Roanoke/Wonju Student Exchanges and has helped host other Wonju visitors since that time. She is active in the United Methodist's Volunteer in Missions as leader/team member of many national and international missions, Roanoke Valley Breakfast Lions' Club, LGH's School of Nursing Alumnae Association and Northview United Methodist Church.

Wayne Firebaugh, CPA, CFP®
Treasurer
Wayne Firebaugh owns a fee-only financial planning and investment management firm. He received his degree from the University of Virginia's McIntire School of Commerce. Prior to returning to Roanoke, Wayne worked in the Chicago office of Coopers & Lybrand, an international accounting and consulting firm. Because Wayne and his wife completed their family through international adoption of children from South Korea and Bulgaria, he finds the mission of the Roanoke Valley Sister Cities to be particularly compelling.

John Makay
Member At Large
John Makay holds a BS in Biology from VCU and an MA from John Hopkins. John taught military personnel in Germany and Egypt and for the Defense Department in Germany. In the US, he worked for John Hopkins University, Baltimore Schools and Baltimore City Community College. He also served as the department head for the Division of Rehabilitation Services in Baltimore. Returning to Roanoke in 2009, John worked for Virginia Western CC as a grant specialist and has begun pro bono work for organizations in Roanoke.
Cynda Ann Johnson, MD, MBA
Member At Large
Cynda Ann Johnson, MD, MBA, is President & Founding Dean of the Virginia Tech Carilion School of Medicine, located on the Carilion medical campus in Roanoke, VA. She is a family physician with a special interest in maternal-child health. She completed her undergraduate work at Stanford University, medical school at UCLA, and residency training at the University of Kansas Medical Center. A member of the faculty, she also practiced at KU for over two decades. Before relocating to Roanoke in 2008, Cynda was Dean of the Brody School of Medicine, East Carolina University, Greenville, NC.

Anne Marie Green
Member At Large
Anne Marie Green has served Roanoke County as the Public Information Officer and as Director of General Services. She is currently the Special Assistant to the County Administrator. She has a BA in History from the College of William and Mary and a Juris Doctor degree from the Catholic University of America. Anne Marie was involved at the beginning of the Valley's relationship with Opole, Poland, and coordinated the exchanges between the two localities. In 1993, she traveled to Opole for two weeks, and also visited Warsaw, Krakow and Auschwitz.